The Ford F-150 Can Handle Any Challenge You Give It
There is a reason the Ford F-150 is one of the most popular trucks on the market (and one of the most popular vehicles on our lot). It's because this truck is trusted. Drivers know, when they invest in a Ford F-150, they are getting an incredible vehicle that is confident, reliable, and durable in every sense of the term.
If you are someone who needs a vehicle that can handle tough jobs and difficult terrains, or if you just need a means of transportation that is going to last for many years to come, then the Ford F-150 may be a great option for you!
A Used Ford F-150 Is Well Worth the Investment
The Ford F-150 is one of the most recognizable trucks on the road; you will be able to see it instantly when you check out our used vehicles. This is a truck known for its bold design, its impressively authoritative aesthetic, and its impressive performance capabilities on the road.
Standard Equipment
There are a wide variety of features that come standard with this truck, all of which help enhance your experience on the road.
Firstly, these Ford F-150 trucks are made with high-strength, military grade, aluminum-alloy bodies. That is a very fancy way of saying these trucks can withstand just about anything on the road. Inside the truck, you can take advantage of features like adaptive cruise control, pre-collision assist and a lane keeping system.
When it comes to power and capability, all of these trucks provide you with an impressive amount of horsepower and torque, excellent towing capabilities, and high payload capacities.
Performance
As was mentioned before, the Ford F-150 is one of the most durable and powerful trucks on the market. This isn't just in terms of horsepower either (though you do get plenty of that with this truck). The Ford F-150 is well known for providing drivers with a high towing capacity, high payload capacities, plenty of torque, good fuel economy, a durable design, and versatile driving abilities capable of handling on and off-road conditions.
In other words, this vehicle has been designed to be as tough as possible. If you are looking for a vehicle that can handle any challenge you throw at it, the Ford F-150 is definitely the truck for you.
Design
The moment you see it, you will be instantly transfixed by its confident, aggressive, and bold front fascia. This is the kind of front end that other drivers take notice of; this is the kind of front end that commands the road. From there, you will see a truck body that is carved with sharp accents, with precise angles that complement drivers in need of a modern design.
The interior is just as impressive thanks to its refined design and its surprisingly spacious layout. Not only can you fit up to six passengers in this Ford truck, you also will have easy access to all of your interior features from the driver's seat. Your infotainment center is a beautiful combination of practicality and contemporary design, melding knobs and dials with a touchscreen. No matter what kind of style you prefer - old or new school -, you will have it when you drive this truck.
This truck is also very strong. With its powerful drivetrain and its durable body you will be able to handle large loads, difficult terrains, and many miles with ease. Furthermore, this truck has good fuel economy ratings; this helps you save a bit of money at the pump.
This truck is also loaded with safety features that help alert you to certain hazards on the road while also keeping you and your passengers safe throughout the duration of your ride.
In other words, this tough truck is an excellent investment opportunity for all kinds of drivers, whether you swear by Ford trucks or you have never driven one before.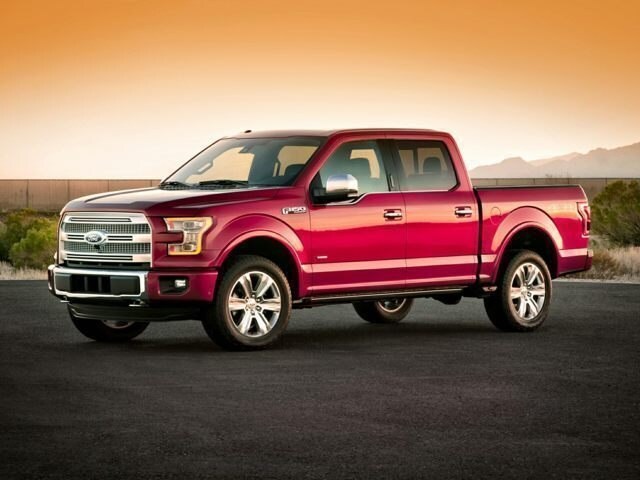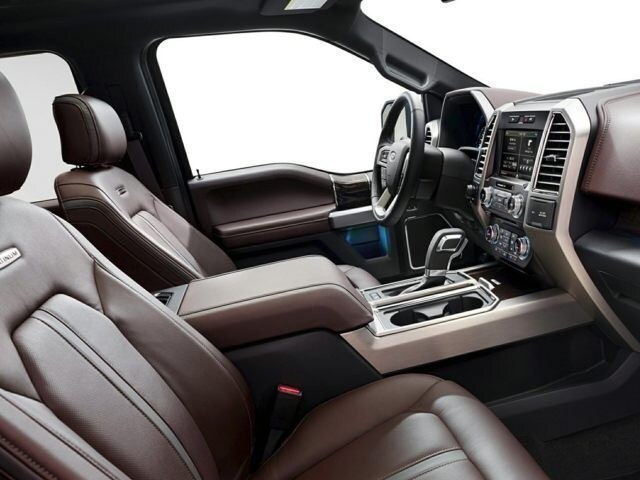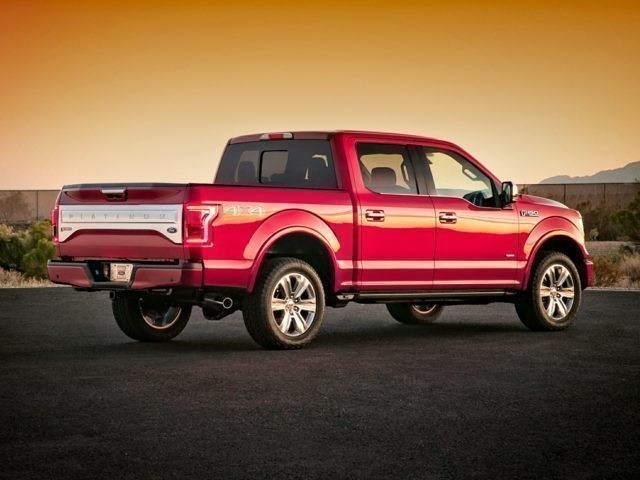 I've Never Bought a Used Truck Before -- What Can I Expect?
Used vehicles are one of the best ways to maximize your investment opportunity. Since these vehicles have more affordable price tags than brand new trucks you can ease some of the burden on your wallet while still receiving all of these standard features and the excellent performance you are looking for. It's truly one of the best purchasing opportunities out there!
Ready to Learn More About This Vehicle?
Finding a truck can be a difficult journey, especially if you have never bought one before. With our expansive selection of used Ford F-150s, though, we are confident you will get the durability and dependability you are looking for.
If you would like to learn more about the Ford F-150, or if you have any questions about its capabilities, we invite you to visit us at Tapper Ford LLC in Paw Paw, MI. Our team would be happy to answer your questions and expound on any information you need clarified.
Visit us today and we can help you set up a test drive with your favorite vehicle on our lot.